Dollyben Desai Institute of Computer and Allied Sciences
Affiliated with Veer Narmad South Gujarat University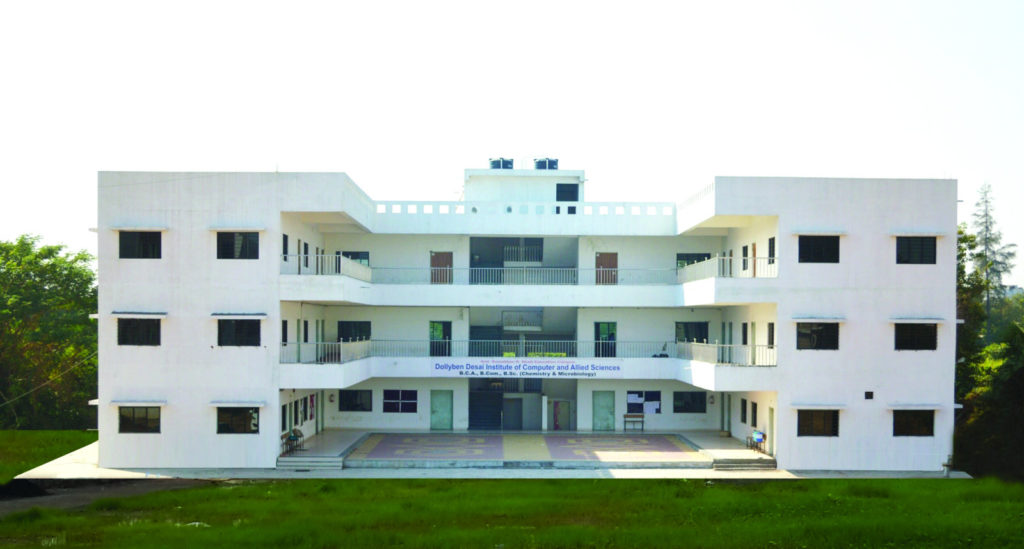 " DDICAS " welcome the students who are eager to make their career in this age of competition.
This institute focuses on education & over all progress of the students. This institute ensures complete development of students in their selected field of expertise as well as development of their personality, communication skills which will allow them to successfully face challenges in this competitive world.
Today, the world emphasizes on E-learning and E-work. In the same way IT field knowledge is also necessary. In this unconquerable field enthusiastic and interested candidates can make their career.
Smt. Sumatiben R. Bhatt education campus
Smt. Sumatiben R. Bhatt education campus is situated in town palsana which is in center from surat and navsari. The campus is situated in a calm, clean and lush green environment. The campus has three different educational institutes to cater all the requirements of basics to advanced education. 
Wish to know more about admission and updates? Contact us!